Japanese artist
Shintaro Ohata
has a fresh way of making paintings come alive by having painted sculptures in front of paintings, creating a pop-up collage-like visual effect. Born in Hiroshima, Ohata's works tend to focus alot of the everyday life, and the everyday sight of urbanization.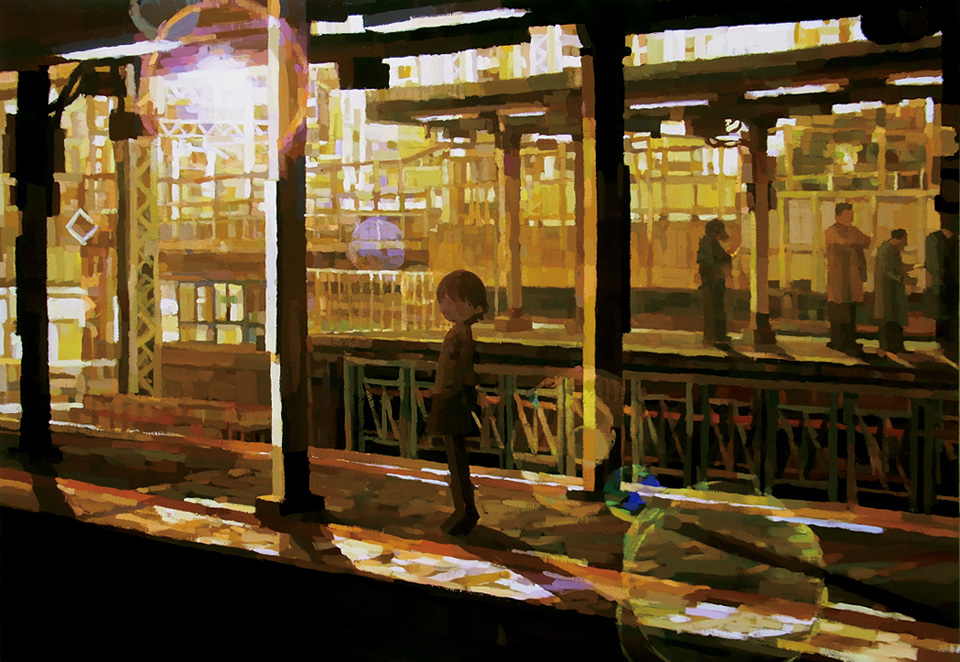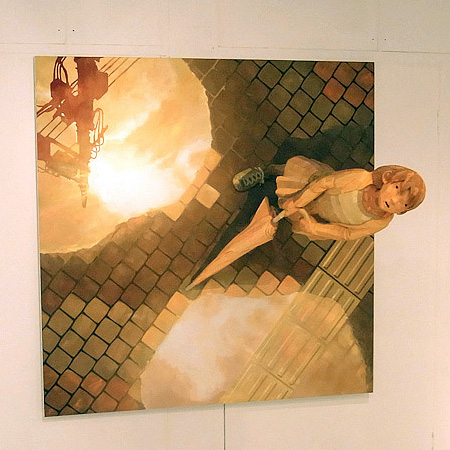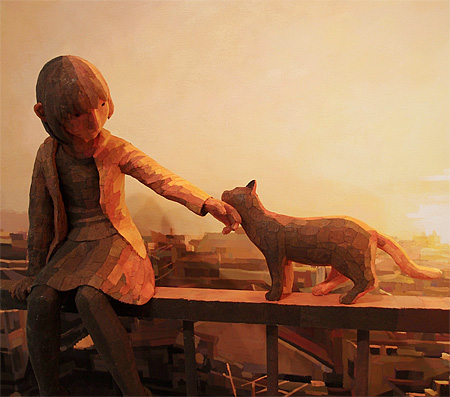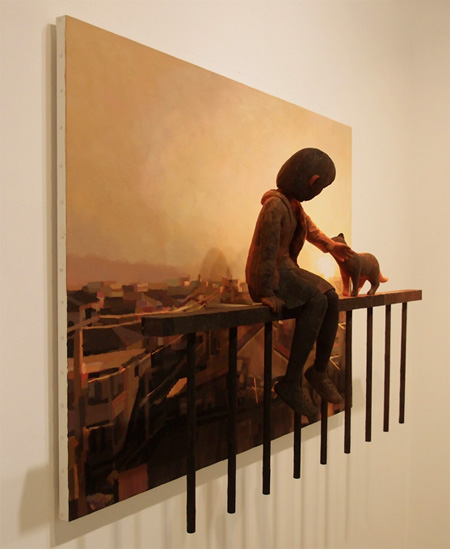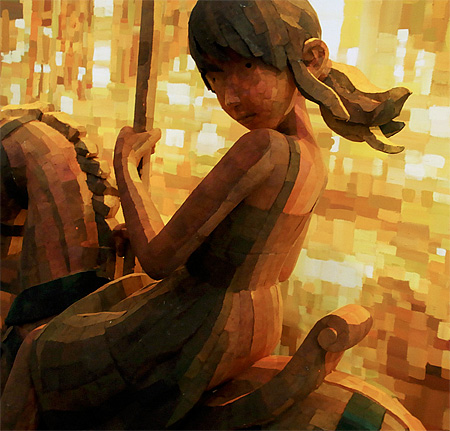 For more of Shintaro Ohata's works:
Yukari Art - Shintaro Ohata
All pictures are taken directly off Yukari Art Official Site & Toxel.com.